EUROPEAN FINE ART
FROM THE PRIVATE ART COLLECTION OF EVERETT SPRUILL
I've collect all types of art over the years and this collection represents some of my early acquisitions. Calder, Huchet, Cobelle and Picasso lithographs, all certified, at bargin prices. Call 407-292-3183 or e-mail EVERETTSPRUILL@BELLSOUTH.NET for total cost including shipping and handling.
Limited Edition Lithograph by German Artist Charles Cobelle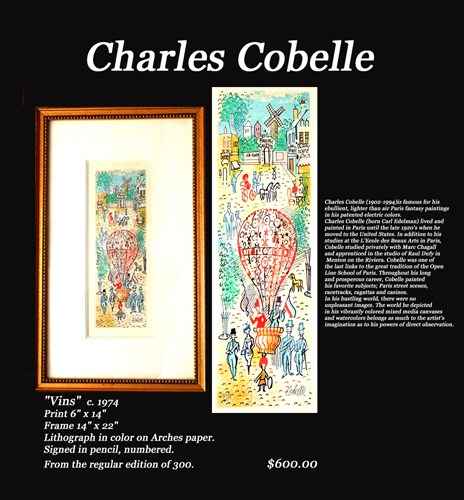 Charles Cobelle was a student of Marc Chagall and you can really see his influence in this piece. Cobelle was internationally known before his death. This is a very rare lithograph because of the small size. Cobelle lived to be almost 100 years before his recent death.
LIMITED EDITION LITHOGRAPH BY FRENCH ARTIST URBAIN HUCHET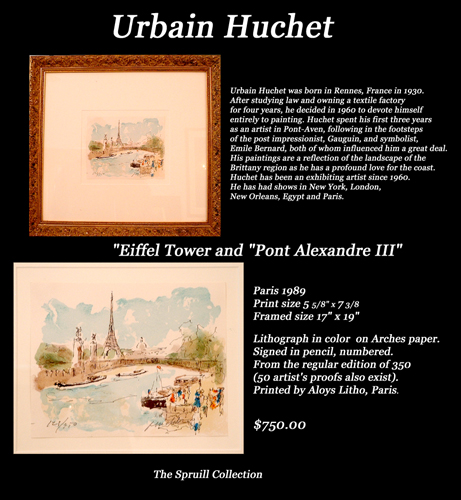 LIMITED EDITION LITHOGRAPH BY FRENCH ARTIST URBAIN HUCHET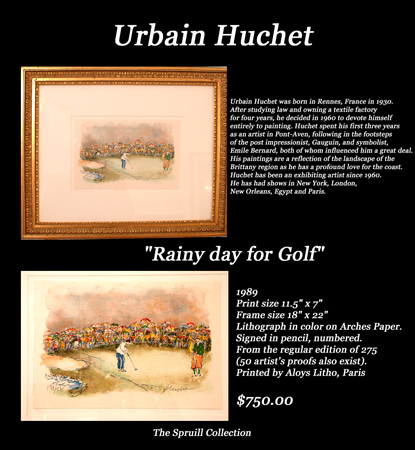 THE EVERETT SPRUILL COLLECTION OF FINE ART
FEATURING LIMITED EDITION LITHOGRAPHS BY:
FRENCH ARTIST URBAIN HUCHET AND GERMAN ARTIST CHARLES COBELLE